Home, Office, School? Your home is working harder than ever before!
For most people, the way in which we use our homes on a daily basis has changed quite dramatically.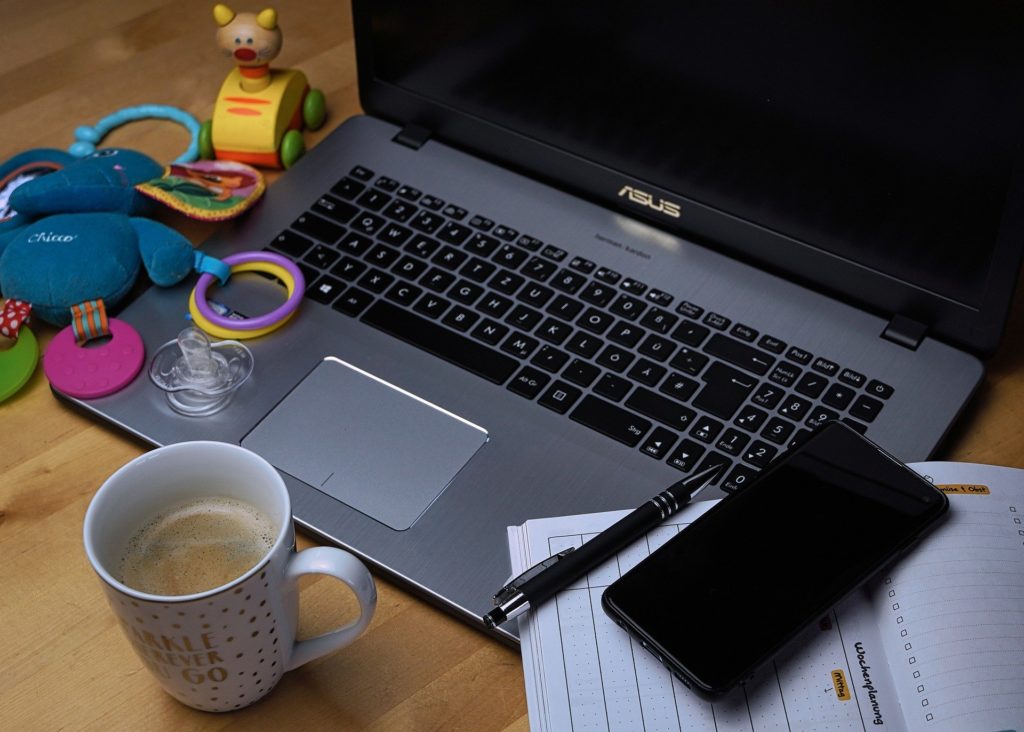 Do you remember the days when your home was empty during the day, adults at work, children at school? If your home started the day looking reasonably clean and tidy, then it was likely to look the same when you finally got home from work ready to relax for the evening. Then the lockdown arrived, and everything changed.
Over the past few months, we have been spending most of our time indoors, either working from home or trying to find ways to keep ourselves busy. If you have children, then you have also had the added complication of trying to keep them occupied and up to date with their schoolwork.
With everyone indoors, your home is most likely no longer the tidy, relaxing sanctuary from pre-lockdown, but instead a messy, disorganised space that needs a really good clean! If you are trying to work from home and keep your children from running riot, then it's unlikely you have a spare minute to think about cleaning.
Returning to work, or staying at home for good?
The return to work has already begun for some of us but, for those businesses without on-site staff, or those not permitted to open yet, the return to the office could still be a long way off. Large numbers of employees will remain working from home for the foreseeable future and possibly even permanently.
Maybe you've decided on a change of career and think that running your own business from home is a good idea or, more likely, you're staying with your current job but your boss has decided that it's cheaper to have staff working from home, for part or all of the week, rather than paying for expensive office space.
An employer's responsibility towards the health and welfare of their employees is the same whether they are working at the office or remotely at home. This means that employers will have to take into consideration the tasks that their employees will be undertaking at home and any health and safety implications associated with these tasks.
Health, welfare and associated costs – who's responsible?
At work your employer is responsible for the office environment, making sure it's not too warm or too cold and that it's clean and hygienic. They also cover office costs such as electricity, phones and computer software. Whilst employers will, I'm sure, cover your phone and computer costs when you're working from home, will they contribute to the other costs that you might accrue, such as keeping your workspace clean?
If your employer is saving money on costs such as office cleaning, should some of these savings be passed on to you?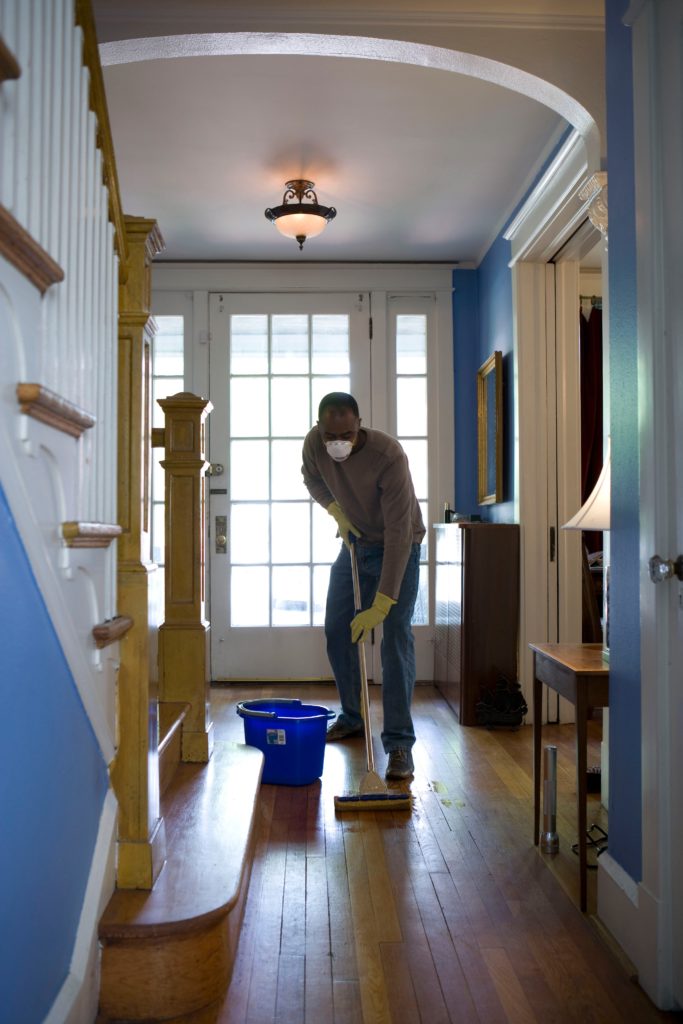 After all, your house is going to suffer additional wear and tear and increased use due to you being at home full time. And we all know now, more than ever, how important it is to keep your home clean and sanitised in order to limit the chances of spreading the virus.
Plus, with your family also at home full time and creating additional mess, you will have to balance your working life with family jobs such as preparing meals and basic chores like washing up and laundry.
Getting help to keep your house clean and tidy will be essential, as the last thing you will have the energy to do at the end of a long working day is to start cleaning bathrooms and vacuuming floors.
It's in your employer's best interest to keep you healthy and to make sure that you don't need to take time off from your job. If you were at your normal place of work, your employer would pay for an external company to make sure that your office was thoroughly cleaned each day and all surfaces sanitised. It's unheard of that, after a long day's work, your boss would then expect you to spend another hour or so cleaning the office.
So, if you have spent the same amount of time working hard for your employer at home, should it be up to you to then spend additional time cleaning your home ready for the next working day?
Check what's covered.
If your employer has asked you to work from home on a part-time or permanent basis following the pandemic, then maybe it's worth asking what expenses they are prepared to cover in order to keep you safe, healthy and totally focused on your job while working remotely?
Whether you are working from home, or just need a little help restoring your home to that pre-lockdown shine, we would love to help you. Please contact Bright and Shining on 07943 524839 or info@bright-and-shining.co.uk for a quote.